Ancestors of Harold Wilson
First Generation
---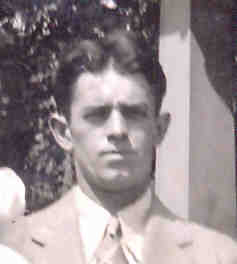 1. Harold Thomas WILSON, son of Edwin Rush WILSON and Mary Anna DAY , was born on 18 Oct 1908 in PA, USA,1 died on 22 Aug 1951 in Fairport Harbor, Lake Co., OH, at age 42,2 and was buried in Aug 1952 in Akron, Summit Co., OH.3

Birth Notes:
Death Notes:
Burial Notes: Greenlawn Cemetery
General Notes: We believe that he is Irish. While visiting family in Penn., he received a speeding ticket from the cops. He was a speed skater. He also co-owned a resturant with his in-laws and worked there as a cook (Akron). He was out of work during the depression. He also sold meat and delivered it.
Noted events in his life were:
• Property:. wilson
• Occupation:. Delivery man for Bakery
• Occupation:. Worked for Stanton Ford Motors
• Occupation:. Worked for Diamond
• Occupation:. worked at Rayon Plant
• Occupation:. cook at Firestone Farms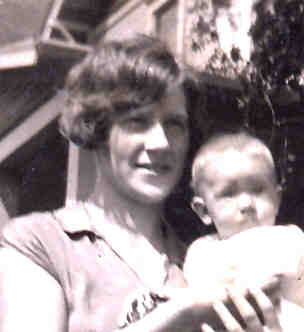 Harold married Margaret May ABLE , daughter of William Leeander ABLE and Martha Pamelia JORDON , on 14 Feb 1928 in Wellsburg, Brooke Co., WV.4 Margaret was born on 24 Mar 1910 in Louisville, Jefferson Co., KY.2
Marriage Notes: in a Methodist Church. Harold and Margaret eloped. They sent a telegram back to Margaret's parents to tell them they got married. 4

Noted events in their marriage were:
• Alt. Marriage: 15 Feb 1928, PA, USA. Surety:2
General Notes: Lived in Louisville, KY; New Castle, IN; Indianapolis, IN; Kenmore, OH; and Fairport Harbor, OH.

She also worked at a Dept Store and a Jewish Store.
Noted events in her life were:
• Occupation:. 4 Cashier at A&P grocery store for 28 years.
• Organizations: 1965-1966. 4 Bowling League
• Church Membership: Kenmore, Summit Co., OH. 4 First Baptist Church
Children from this marriage were:
i. Doris Irene WILSON (born on 31 Mar 1929 Akron, Summit Co., OH)

ii. William Edwin WILSON (born on 23 Sep 1931 Akron, Summit Co., OH - died on 13 Mar 2000 in Elmhurst, IL)

iii. Annalee Kathryn WILSON (born on 27 Jun 1934 Akron, Summit Co., OH)

iv. Martha May WILSON (born on 25 Jul 1936 Kenmore, Summit Co., OH)

v. Margaret Ellen WILSON (born on 29 Jan 1939 Akron, Summit Co., OH)

Becky's Genealogy Home Page
Harold Wilson's History Home Page