Short Family History:
Well, first of all, we only know things from Marie's mother's side, because we are unsure of who her father was.
That stated, the farthest back that I have gotten with my research is to about 1770. This is when the Cragos, VanMeters, Moores and others moved from the Conocochaegue area (see debate about this area at the Crago Connections web site) to Greene County, PA. Samuel Crago and Martha Vanmeter marry in Green County, PA, but it's their children that move onto Ohio.
Jacob Ramer meets Nancy Crago (daughter of Samuel and Martha) in Pennsylvania where they marry. From there, this family and Nancy's brothers move to Coshocton County , OH in about 1850. The Ramers move onto Hardin County, OH in about 1860, where they buy a farm. I beleive that Nancy's brothers stay in Coshocton County , OH. Jacob and Nancy have 10 children (John, Samuel, Henry, Mary, Martha, Sarah, Amos, Nancy, James and Jesse). Samuel and John marry the Newell sisters and split the farm when their father (Jacob) dies in 1873. Martha (Gardner) is buried right down the road from the farm in Dola, OH Henry and Sarah (McCullough) move to Iowa. I don't know what happened to Nancy, James, Jesse or Amos.
When Samuel (the line that Marie descends from) dies in 1883, his wife Martha Newell, sells the land and moves to Findley, OH. She raises the rest of her children and some of her grandchildren there, Marie being one of the grandchildren. A lot of this family died out because of an outbreak of tuberculosis around 1907. This included Marie Ramer's mother (Nancy Daisy Ramer), brother (Homer), aunts, uncles and grandmother (Martha Newell). The only family left to take care of Marie (at age 7) was one of her mother's cousins, Samuel Crago Ramer (a son of John Ramer), and his wife Nellie Jones. Marie grew up thinking that Samuel was her uncle, "Uncle Dode".
Marie grew up in Ada, OH, where she was able to get free college. She took one year's courses at Ada in teaching. The demand was so high for teachers that they recruited her to be a teacher after one year of college. She moved to Geauga County, where she boarded with the Chamberlains. The Chamberlain's cousin, John Sturm, took interest in Marie and soon they were dating. John and Marie were married in 1922 back in Hardin County where Marie still had family (Nellie Jones). John Sturm worked at Diamond Chemical for many years until he was no longer able to work due to MS. Marie took a job with the Diamond's Credit Union, where she worked for many years. Marie and John had two boys, Dick and Jack, who grew up in Fairport Harbor, OH. Dick's family resides in Ohio and most of Jack's family resides in Kentucky. After John died, Marie remarried to Walter Ronk in 1950. Walter owned a farm in Perry, OH where he raised rabbits. Walter died in 1989.
Currently, Marie has 11 grandchildren, 21 great-grandchildren, and 5 great-great-grandchildren. Marie past away on Christmas 2001. She was 99 years old.
Unproven Family Rumors and Questions:
Marie's father is thought to Frank Grant, the same man who fathered her brother, Homer. She remembers her mother telling her that her real name is Marie Francis....something...
Thomas Crago is thought to be from Scotland. Crago is a scottish name and he lived in multiple scottish communities.
Photos: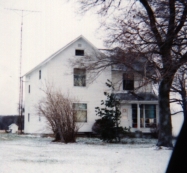 Here is a recent picture of the house that now stands on the land that Jacob Ramer owned, then John and Samuel owned in Dunkirk, OH. The owner of the house told me that the current home is made up of two houses that were put together. The current owner of this house is also the one who pointed me toward a cemetery in Dola, OH where Nancy Crago, Samuel Crago's 1st wife, Sarah, and Samuel's sister (Martha Gardner) are buried.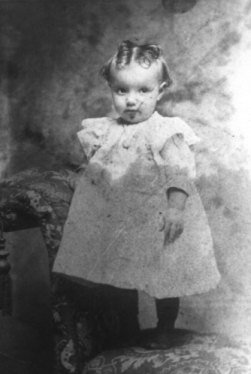 Here is Marie in 1903. She is about 1 year old.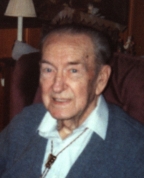 Here is a picture of Walter Ronk, Marie's 2nd husband. This is the only grandfather that most of Marie's grandchildren knew. This picture was taken around 1980.